Selling Your Home for the Best Price in the Shortest Time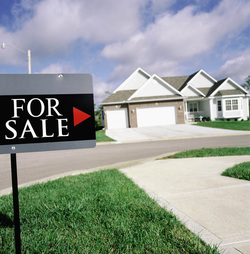 The decision to sell your home can be truly daunting, As your realtor I will see to it that the process
is as easy and trouble free as possible. Great communication and team work make it easy to overcome any and all issues that can arise in this process. As part of our overall marketing plan I will network your property with agents and buyers all over Santa Barbara county and beyond, to develop the maximum exposure for in the shortest amount of time.
My marketing plan is designed to create maximum exposure for your home or Investment property. We utilize both traditional and internet advertising to reach the maximum amount of potential buyers quickly.
For showable properties we employ professional photographers to create high quality imagery your home. These pictures will be added to flex MLS, put on flyers and brochures as well as the multitude of internet sites we use to publicize your home, business or investment property.
Open Houses will be advertised in the Santa Barbara NewsPress with a picture ad and other ads may be taken out to promote your property dependent on the type, location, and nature of what we are selling.
With 92% of buyers starting their home search on the internet this is the place to really promote your property. Our marketing team utilizes a variety of Web 2.0 outlets etc to give your property maximum exposure.
Here are a few examples of where your property will appear.
www.Realtor.com
(#1 used site for buyers)
www.flexmls.com
(Agent Data Base site for the MLS)
www.SBAOR.com
(Association of Realtors)
www.Newspress.com
(Open House Advertising)
www.CasaSB.com
(Open House Advertising)
www.MiguelAvila.net
www.WeLoveSantaBarbara.net
Networking your property among my buyer pools as well as agents in my company and beyond is one of the most important avenues to sell your property. I will tirelessly promote your property until it is sold for the price you want.
---