Biography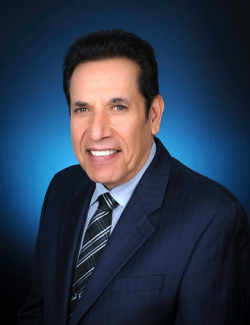 Born and raised in Los Altos de Jalisco, Mexico, Miguel came to Santa Barbara at age 16. While supporting his mother and five sisters, he learned English and Hotel Restaurant Management at Santa Barbara City College. Today he is a top Realtor; a Santa Barbara homeowner; the proud father of two daughters, Aimee (UCSB graduate) and Mireya (attending Cornell University), and an active community member.
Miguel's business career started at the El Paseo Restaurant in 1973 and was followed by nearly twenty years working in the restaurant business. He later worked in the import/export of farming technology, then joined RE/MAX Santa Barbara in 2005. Here he earned the coveted Rookie of the Year award and successfully closed over 130 escrows before transferring to Sterling Properties in 2009. He was one of their top producers and he closed over 350 deals since 2005, and recently on September, 2015 he transferred to Pacific Crest Realty where he looks forward to continuing helping all of his clients and their referrals achieve the dream of home ownership. In nine years Miguel has closed over 350 sales. Diana Bull, his previous Broker, notes, "Miguel receives numerous real estate referrals and testimonial letters of gratitude from his many clients! Miguel is high-energy and always gives 110%." Actively involved in our community for over 35 years, Miguel was president of the Santa Barbara Chamber of Commerce's Hispanic Business Council. In 1994 he founded the Santa Barbara Hispanic Chamber of Commerce with a vision of helping the Hispanic business community succeed with community support.
While serving as president if this organization, he was instrumental in founding the annual Santa Barbara Mariachi Festival. Miguel was also a founding member of the Board for Leadership of Santa Barbara County and was later named as Santa Barbara County Distinguished Leader of the County of Santa Barbara. He has served as director of Old Spanish Days for fifteen years, the board of the Westside Boys and Girls Club, over 35 years member of Santa Barbara Puerto Vallarta Sisters past Board Member and Executive committee and currently he serves as past president of
Friends of Woni Kenya International, Inc and the Santa Barbara Mariachi Festival Board.
He has supported at least ten additional non-profit organizations in our community, and was named a 1996 "Local Hero" by the Santa Barbara Independent.
---